Discover Ephesus & Its Goddess Artemis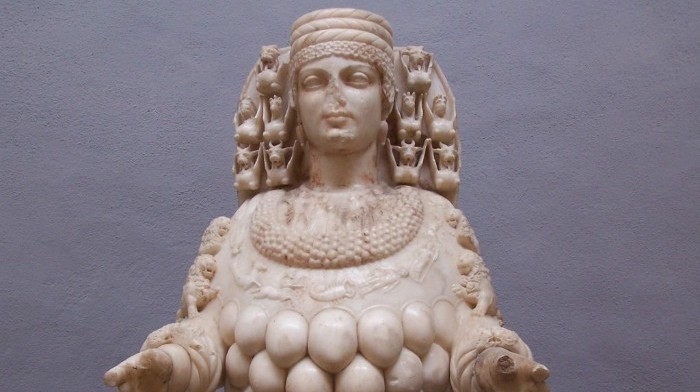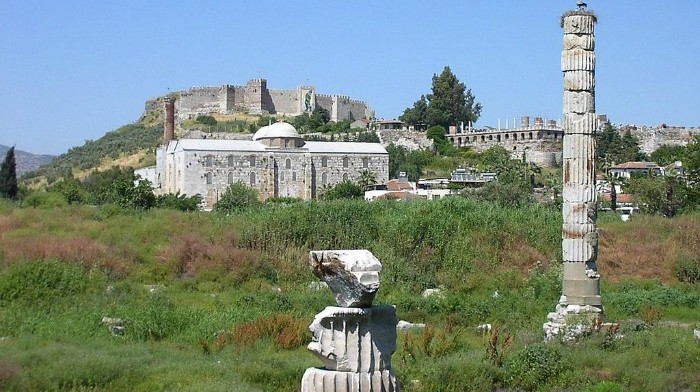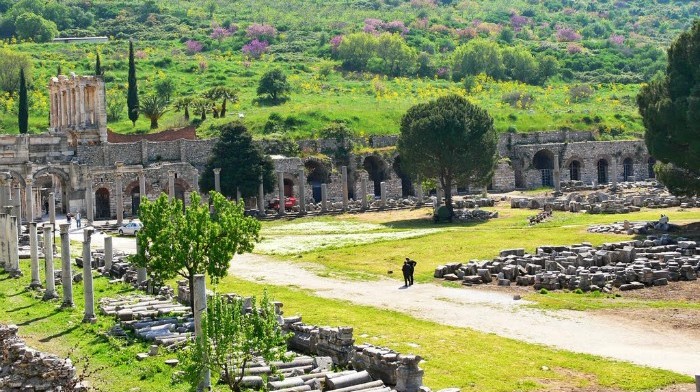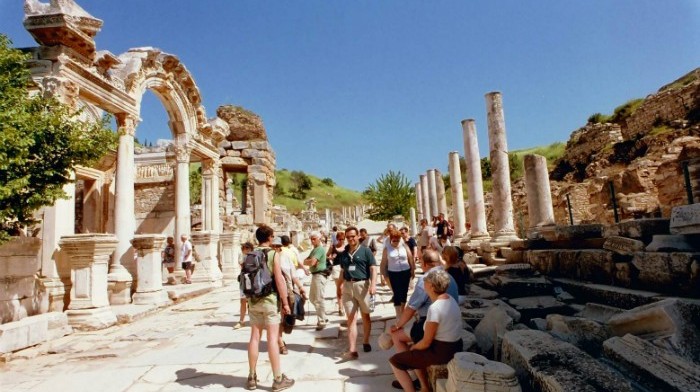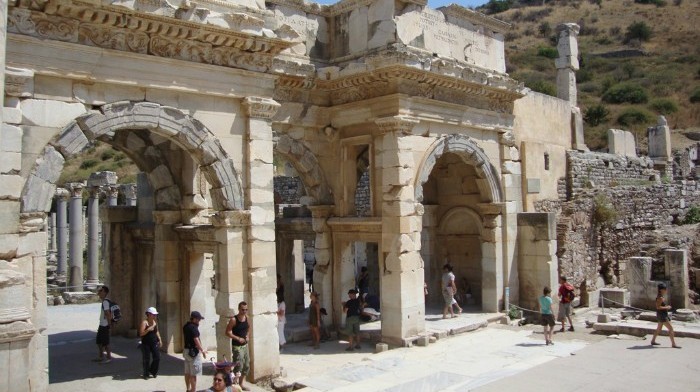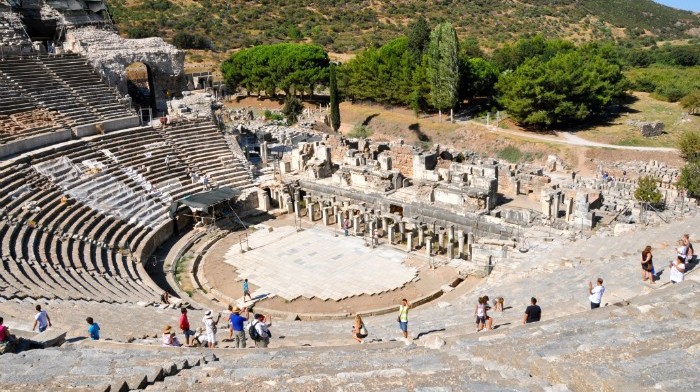 Starting price
/ Per Person
Half Day Ephesus Tour from Kusadasi or Izmir Port
Your private Ephesus Tour Guide will welcome you at Kusadasi port or Izmir port. Then you will meet your private driver and get on a luxurious, A/C, comfortable vehicle. After 20 minutes' drive you will reach to Ephesus. Your Ephesus Tour Guide will have the entrance tickets ready for you to skip the lines.Your Ephesus Tour will start at the upper gate and finish at the lower gate of Ancient Ephesus City. You will have an extensive tour in this ancient site where you will see Trajan's, Domitian's and Hadrian's Temples, the huge Roman bath, Harbour Street, Marble Street, the Gates of Mihridates and Mazues, Commercial Agora, Latrina, the Scolastica Baths, Curetes Street, Polio Fountain, Memnius' Monument, the Prytaneion, Odeon, the State Agora, the Celsus Library and the biggest amphitheater in Turkey.
You will visit the ruins of the Temple of Artemis (Artemision), which was one of the Seven Wonders of the World. Artemis was the main goddess of Ephesus and the Ephesians built the biggest ancient temple ever dedicated to her. At the end of the tour your guide and driver will drop you back to Kusadasi or Izmir Port on time.
INCLUDED
Private English-speaking Ephesus Tour Guide (If you would prefer a Spanish, German or French-speaking guide, please ask at the time of booking)
Private non-smoking, A/C car or minibus
Transfers from Kusadasi Port passenger terminal / hotel in Kusadasi or Selcuk (Picking up visitors from Izmir Port / Airport is an extra charge. Please contact us for the rates
All Parking
Tax
NOT INCLUDED
Entrance fees
Beverages
Lunch
Tips to guide and driver
OPTIONAL
Terrace Houses 15USD per person. (The entrance fee to the main Ephesus site does not include entrance to the Terrace Houses which will be an additional 15USD per person)
Children over 5 pay the full adult price to enter the Terrace Houses which is optional.
Please note: The Terrace Houses are not suitable for wheelchair-users and those who have difficulty in climbing stairs.
NOTES
This is a private tour program for minimum 2 people.
Level of Activity: 1.5km walk
All prices for per person
Please note that transfer fee is charged from Izmir pick up.
Transfer rates
Transfer Fee
2 People / 20$ Per person
3 People / 15$ Per person 4 People / 15$ Per person 5 People / 10$ Per person 6 People / 10$ Per person 7 People / 9$ Per person 8 People / 9$ Per person 9 People / 8$ Per person 10+ People / 8$ Per person