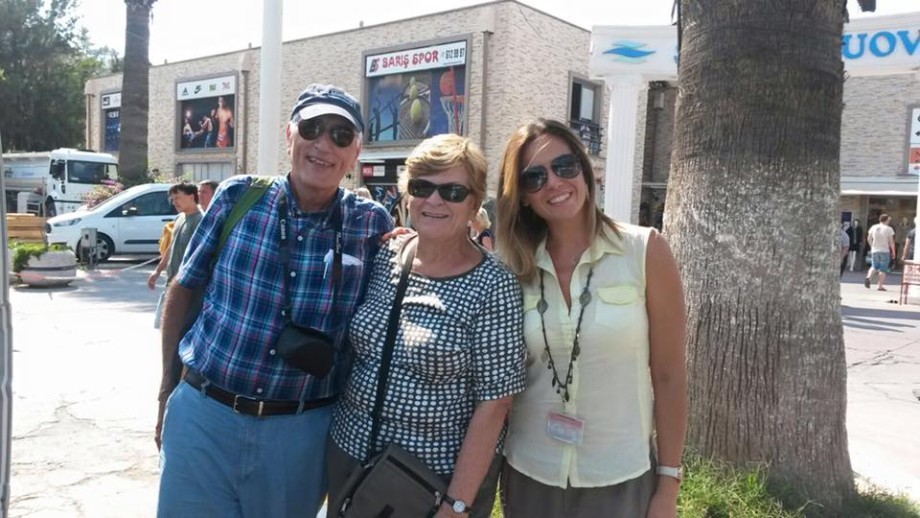 A warm welcome at Kusadasi Port!
Your Ephesus tour guide will welcome you at Kusadasi port with a big smile on his face. He/She will be holding a sign with your name on it. At the end of your Ephesus tour, you will be dropped back to port on time.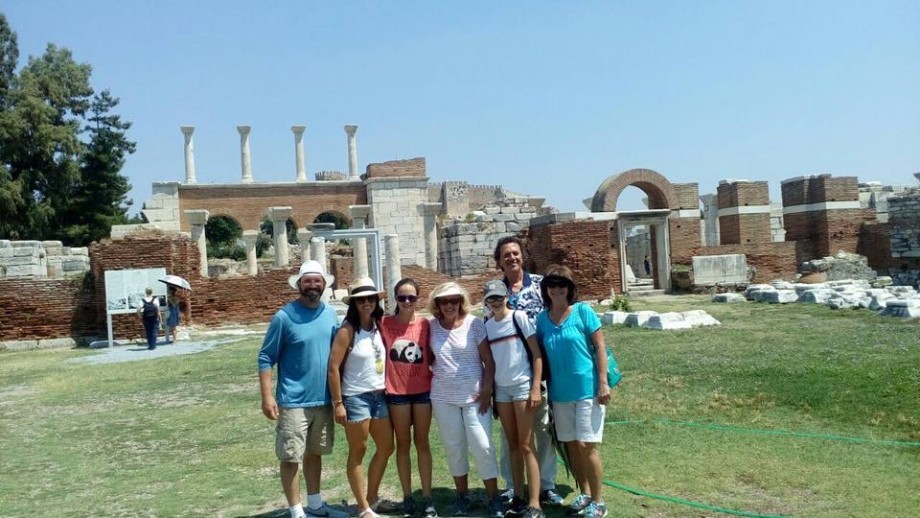 Visiting Basilica of St. John in Ephesus
In our Ephesus Tours you will have chance to visit the Basilica of St. John. It is believed that he lived in Ephesus for long years, died and buried here.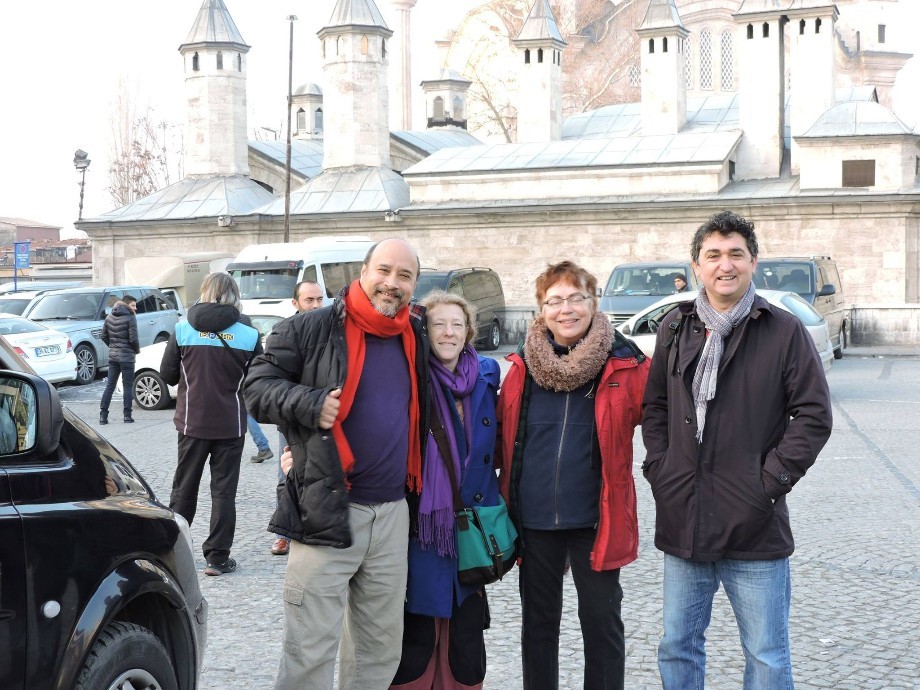 Private Istanbul Tours by one of our headguides Dundar
There is no doubt you will fall in love with magnificent Istanbul! Everyone with different interests will find something to enjoy in this beautiful city. If you have a great tour guide during your Istanbul tours, it will be a very special memory for you.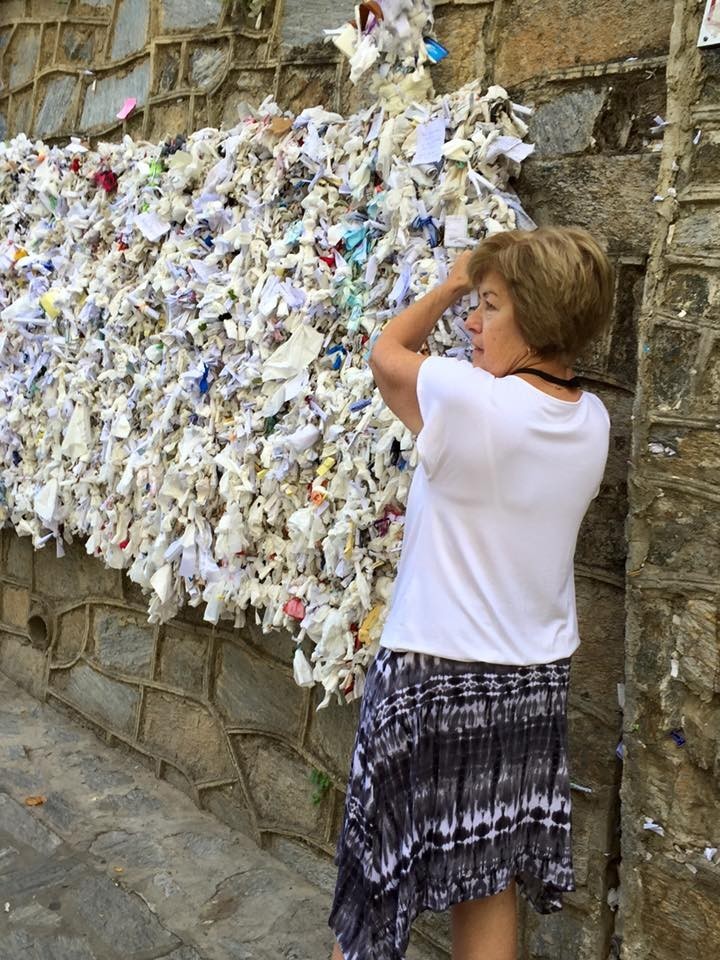 House of the Virgin Mary
The tradition is, visiting the House of the Virgin Mary first, then drinking the Holly spring water which runs out of the three fountains near the house and writing wishes on a paper and tying them on the wishing board.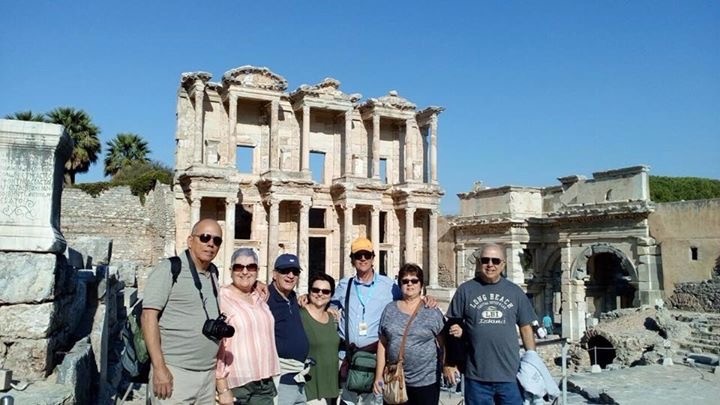 Tours of Ephesus by local professional tour guides
You will enjoy your day in Ephesus and its surrounding with your private tour guide. You will be the only ones during your tour and your guide will be together with you throughout the tour.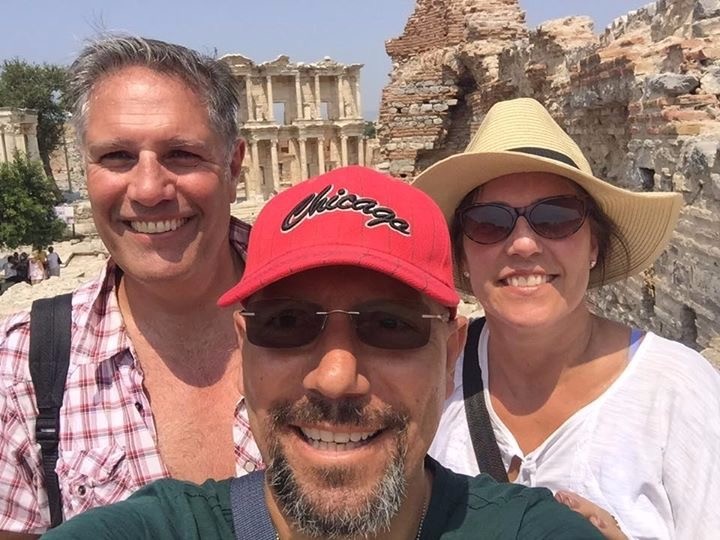 Happy Ephesus Tours
Another wonderful moments that we share with our customers. Our tour guide Ugur has a great sense of humor and is very good at gathering history and fun.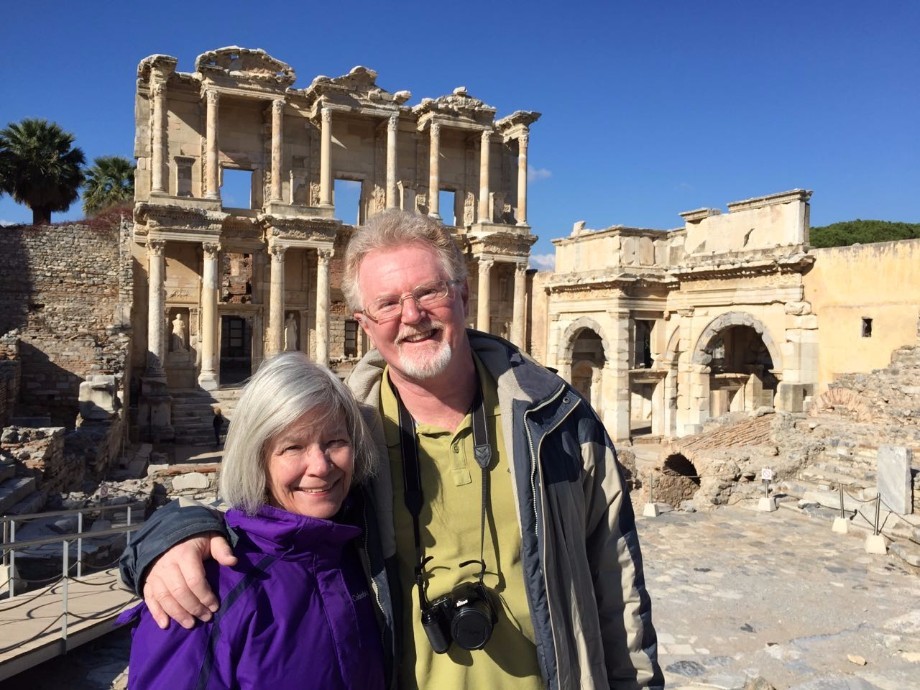 Private Ephesus Tours for Couples
Is it your wedding anniversary or are you celebrating a special occasion or date? We will arrange the best tour for you to have such a magical day in Ephesus. You can expect a surprise from your tour guide any time!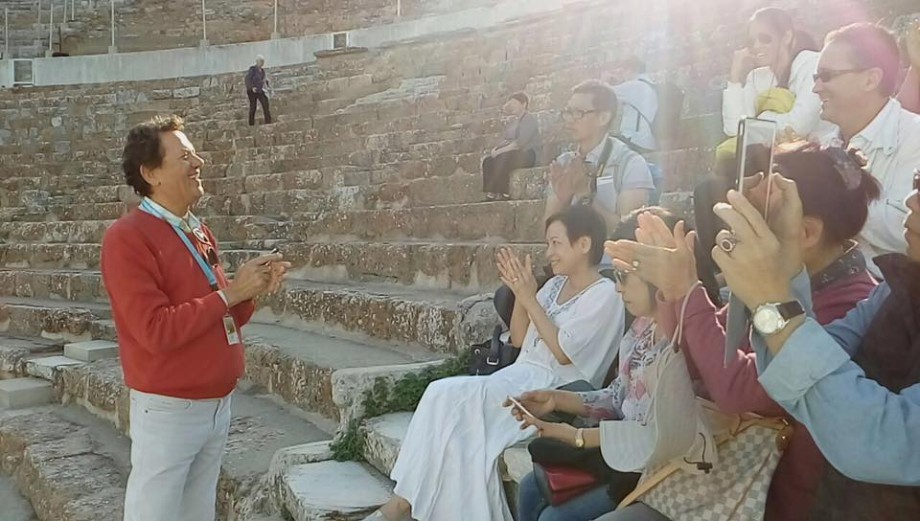 A musician tour guide will make your day in Ephesus!
You will have magical and unforgettable moments with your tour guide Haluk! He is a professional tour guide and a musician at the same time. He enjoys playing his harmonica, especially in the grand theatre of Ephesus as if that he feels himself being a member musician in The Roman Ephesus Orchestra so that those who are guided by him will be entertained besides learning so much about the endless historical information about the way of life of the ancient civilizations.