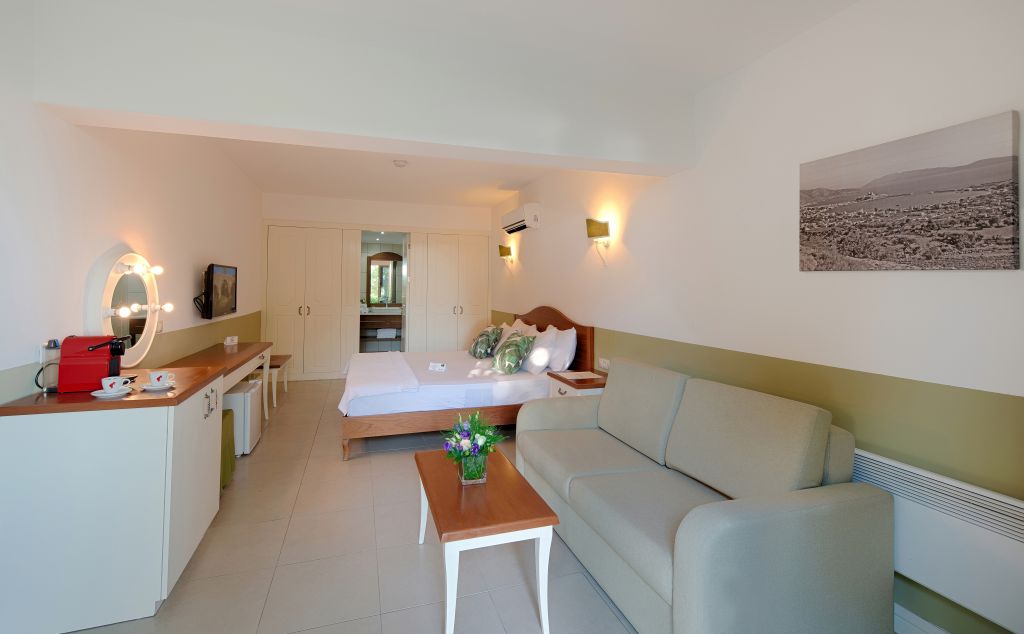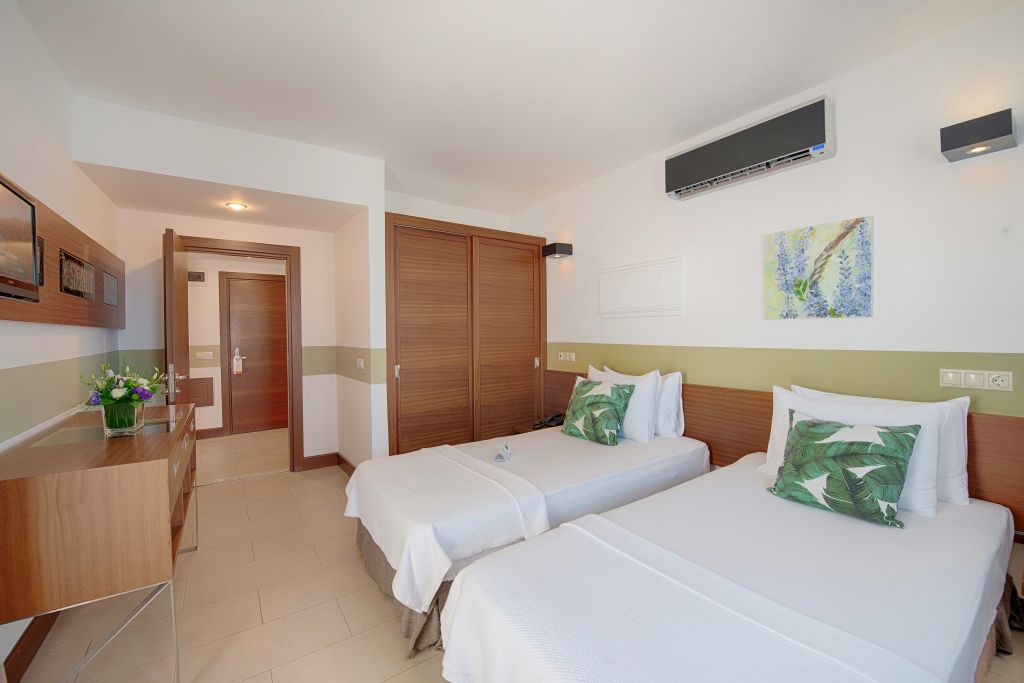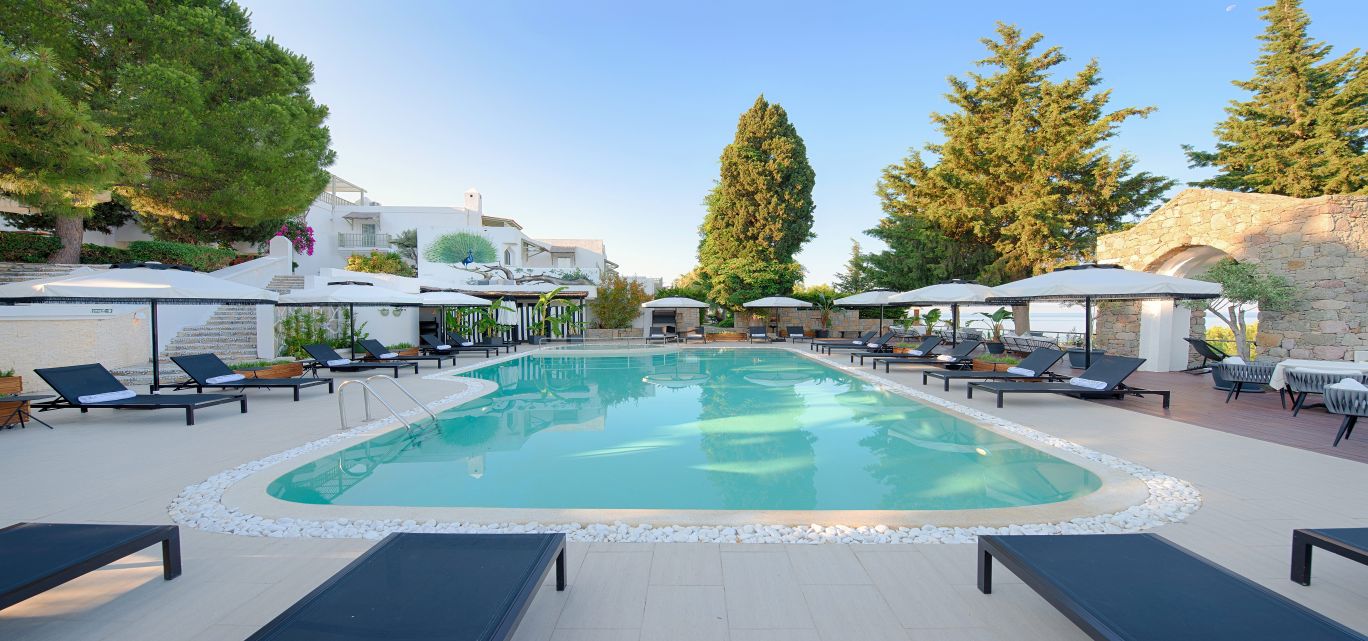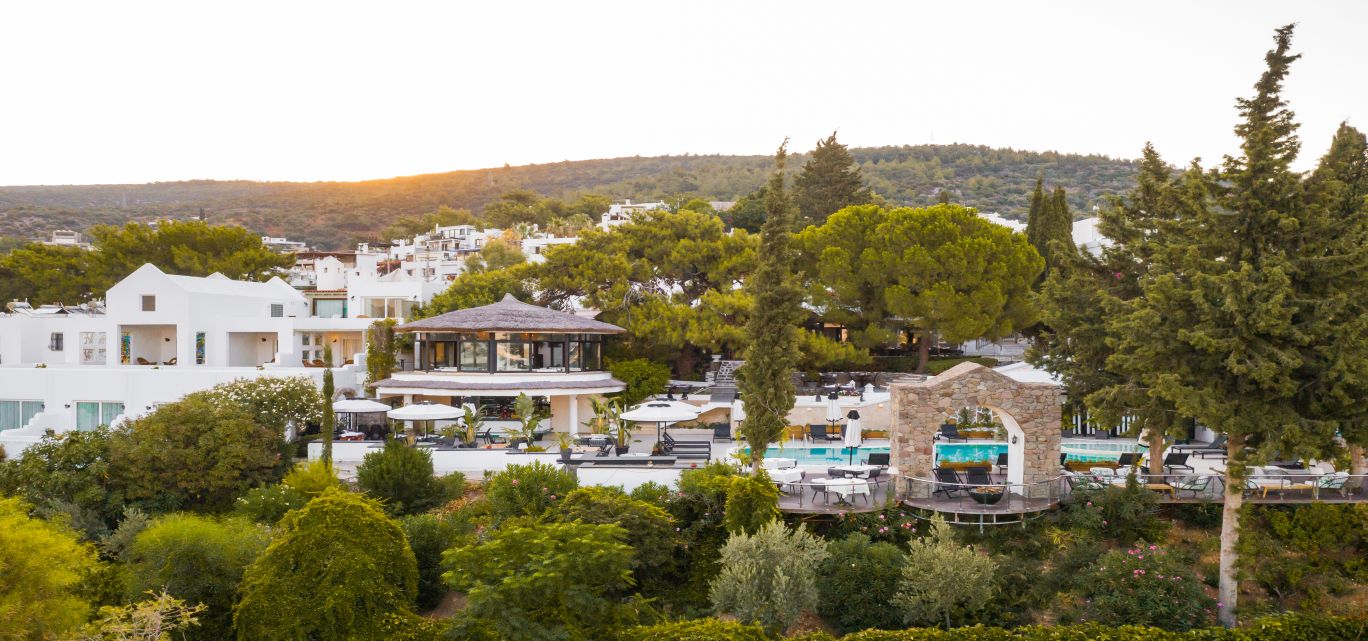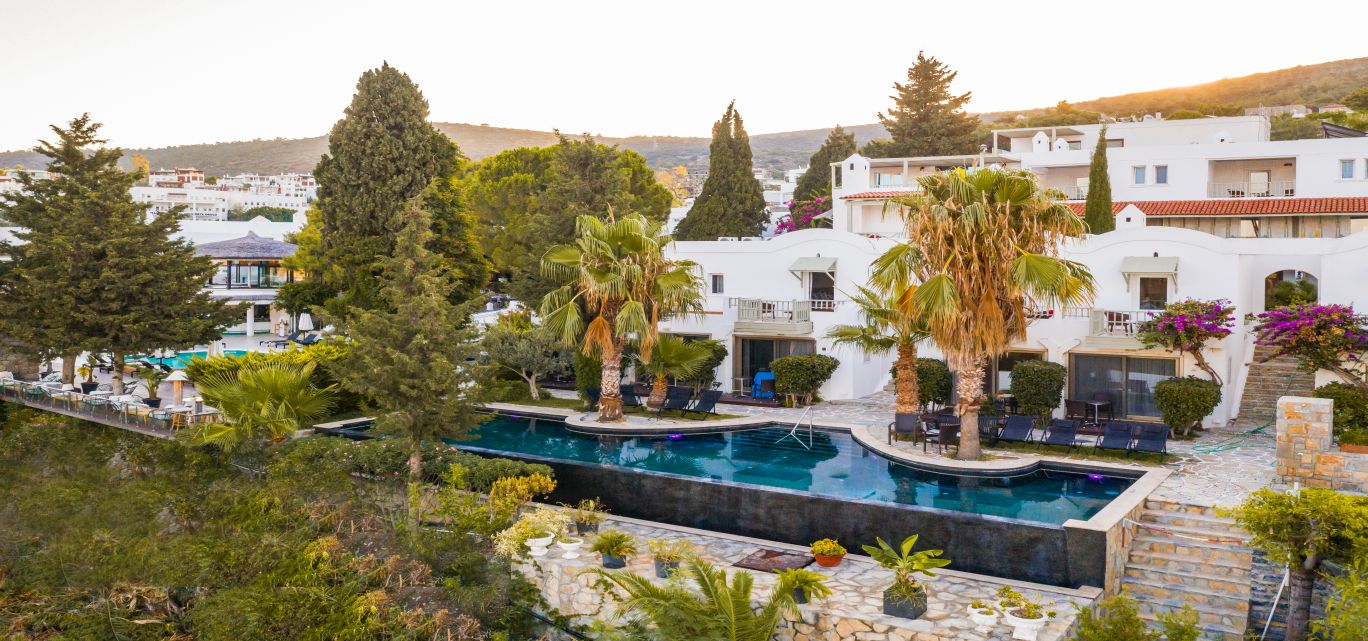 Starting price
/ Per Person
The rooted hotel in Bodrum that has been open in summer and winter since 1986
YOU ARE ON THE TERRACE OF BODRUM ... HISTORY - PLEASURE - NATURE all in one; Manastır Hotel & Suites carries the energy of Bodrum from past to present.
MANASTIR HOTEL & SUITES

ROOMS & SUITES

GASTRONOMY

SWIMMING POOLS
ROOMS & SUITES
We have prepared the most comfortable and useful rooms for our valued guests... We are at your service with a total of 74 rooms, including 34 standard rooms with garden view, 10 standard rooms with sea view, 11 superior rooms with sea view, 3 deluxe rooms with sea view and 16 suites at Manastır Hotel & Suites. Apart from the standard rooms with garden view, all our rooms have sea view, terrace or balcony. Our superior rooms have sea view in the section where our infinite swimming pool is located. For our guests to have a more comfortable holiday, all our rooms have refrigerator, air conditioning, telephone, television, kettle, hair dryer, shower, balcony or terrace, and most of them have swimming pool/garden and some have sea view. If necessary, we can send a crib to your room.
GASTRONOMY
Skip "you will feel at home ..." promises.
Why would you spend money to feel at home?
Let us give you a marvelous holiday...
Just be in the lap of luxury.
Let our chef and the team prepare you delicious Sea Bass Fillets, Çökertme Kebab, New York Steak, Aegean appetizers, Aegean olive oil dishes, Nazilli pitas and wonderful pizzas, you just sit down and enjoy.
Our team fulfills your requests instantly, you just enjoy your holiday.
Let your cocktail parties are fun, your coffee is full of foam, the most beautiful view of Bodrum is in front of you...
Feel better than you have ever felt anywhere else.
Our kitchen is at your service!
SWIMMING POOLS
Manastır Hotel & Suites has 2 swimming pools. In our garden, on the left, we have our "Infinity Pool". Our guests, who want to spend the day and the sun more calmly and peacefully, are not only cooling off in our pool, which is integrated with the view, but also listen to music with their headphones or have deep conversations. Our Big Swimming Pool is located right in front of the Pool Bar and is the first choice of those who want to socialize, enjoy music and cool cocktails (08:00 - 18:00).