Pamukkale Tours from Kusadasi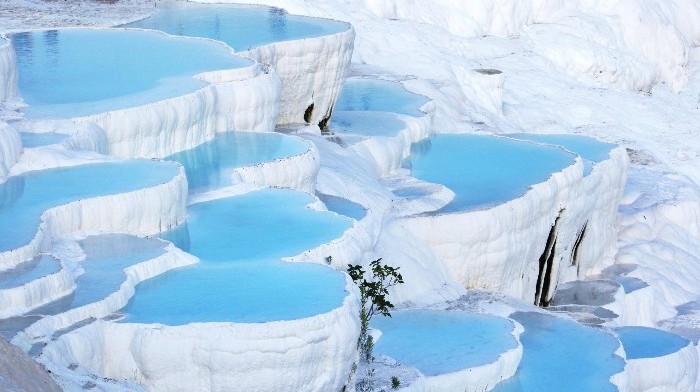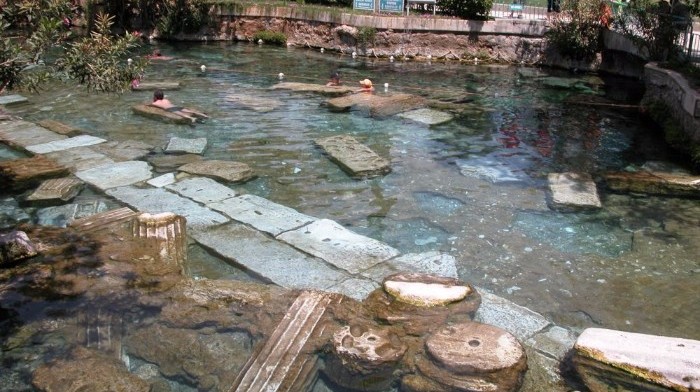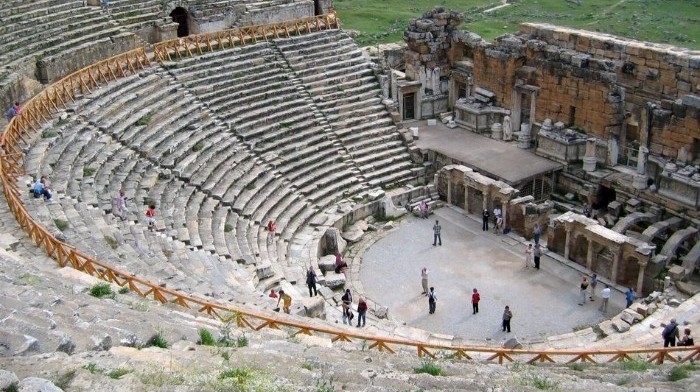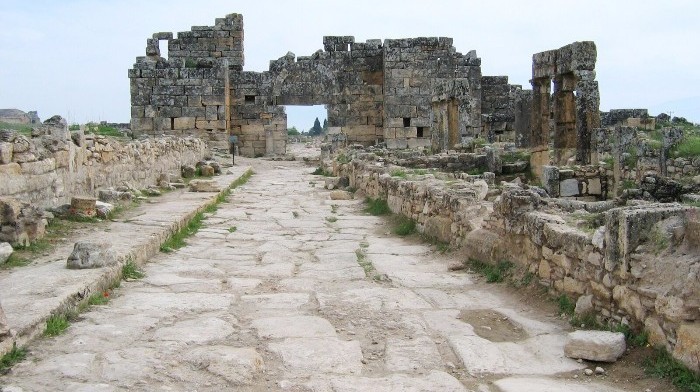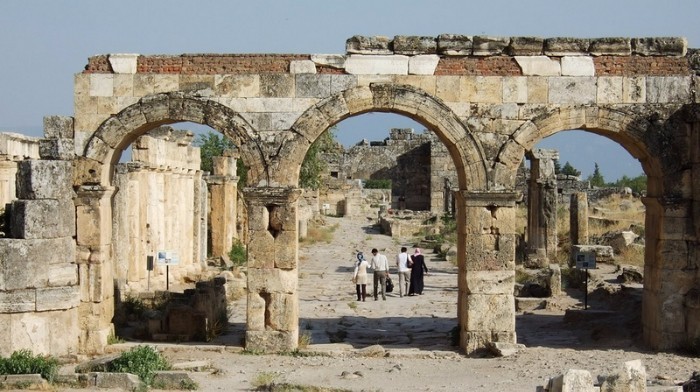 Starting price
$110,00 / Per Person

3.118,97 ₺
Hierapolis Ancient City
Necropolis
Temple of Apollo
Pamukkale tours from Kusadasi port or hotel
Your private tour guide will pick you up from Kusadasi port or hotel and after about 3 hours' drive you will start your Pamukkale Tour. You will have an open buffet lunch at Pamukkale village before you arrive to Pamukkale. Then you will have a tour in Hierapolis Ancient City. Hierapolis is famous with its thermal baths, well-preserved amphitheater and having the biggest Necropolis (cemetery) in the Ancient period.
Following you will see the Temple of Apollo and listen to the sound of Plutonium gas. Further if you wish your guide can take you to a new excavated area of the Marthyrion of Saint Philipus. After climbing the hill you will see the great Church and have a great view to Pamukkale and the valley of Meander. Following you will have free time to walk around the travertines, take pictures and walk in the warm water in travertines. There is also an option to swim in the ancient Pool called Cleopatra. The water in this ancient pool is about 35 degrees and you will see the ancient relics of the Roman period in the pool. In the surrounding of Cleopatra Pool there is a cafeteria, restaurants, toilets, dressing rooms and stores.
You will stay in Pamukkale about 3 hours. Drive back to Kusadasi at the end of the tour.
INCLUDED
NOT INCLUDED
Entrance fees to sights and museums