St. John's and St. Paul's Ephesus Tour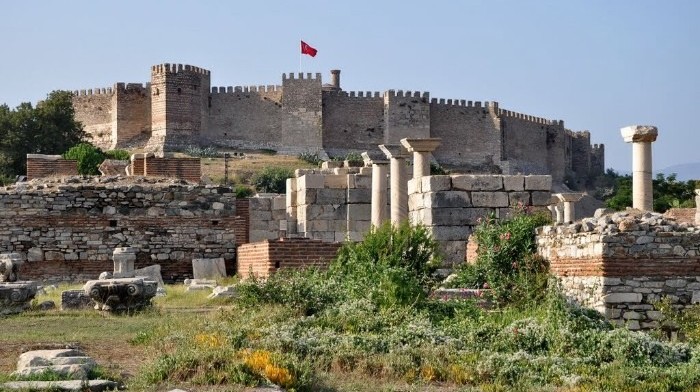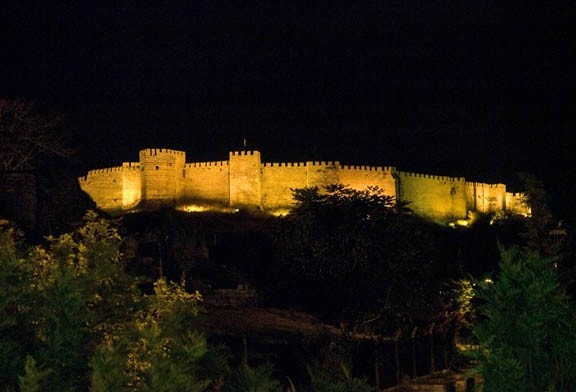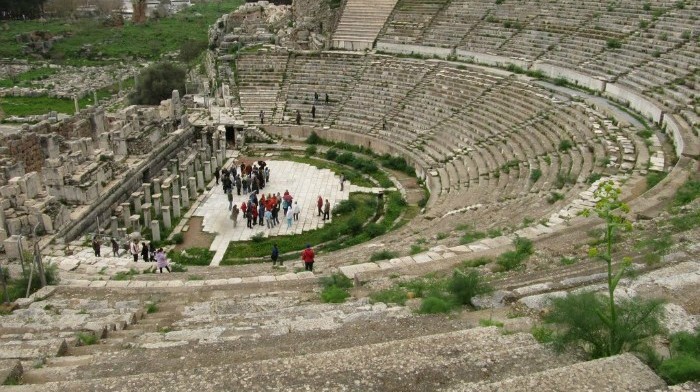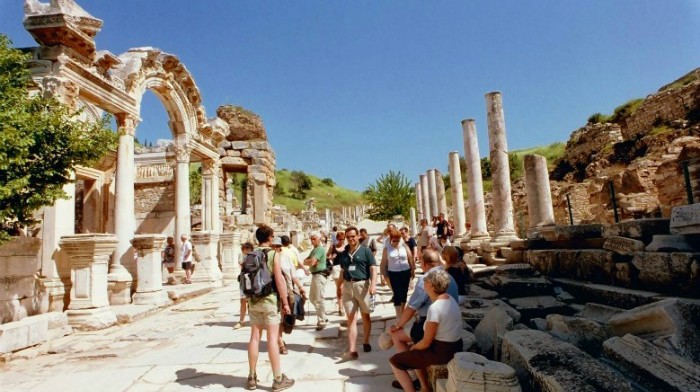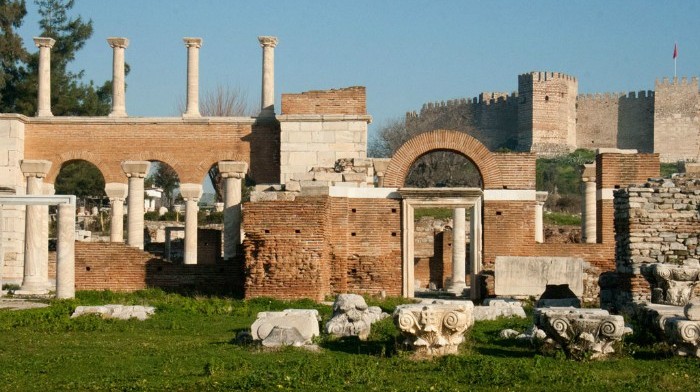 Starting price
/ Per Person
A unique Ephesus tour
Your private Ephesus Tour Guide will welcome you at Kusadasi port/hotel.Then you will meet your private driver and get on a luxurious, A/C, comfortable veichle. After 30 minutes' drive your spectacular day will begin.
You will have the opportunity to spend half of your day in the Ancient Ephesus. Your Ephesus Tour Guide will have the entrance tickets ready for you to skip the lines.Your Ephesus Tour will start at the upper gate and finish at the lower gate of Ancient Ephesus City. You will have an extensive tour in this ancient site where you will see Trajan's, Domitian's and Hadrian's Temples, the huge Roman bath, Harbour Street, Marble Street, the Gates of Mihridates and Mazues, Commercial Agora, Latrina, the Scolastica Baths, Curetes Street, Polio Fountain, Memnius' Monument, the Prytaneion, Odeon, the State Agora, the Celsus Library and the biggest amphitheater in Turkey. You will enjoy the Roman Ephesus, see the shop where St. Paul worked and spend time in the biggest Amphitheatre in Turkey, one of the most important ones in the world, where he preached. Did you know that St. Paul wrote the famous Ephesians letter for the citizens of Ephesus?
Then you will visit the church named as Virgin Mary for the first time. This church is also very important as the 3rd ecumenical council was hold here in 431AD. After seeing the footprints of St. Paul in Ancient Ephesus, you will have a traditional Turkish lunch in a boutique restaurant.
Following you will visit the Basilica of St. John, which was a great church in Ephesus, constructed by Emperor Justinian in the 6th century. It stands over what is believed to be the burial site of St. John, who is identified as the Apostle, Evangelist (Author of the Fourth Gospel) and Prophet (Author of Revelation). From the hill where the Basilica was erected, you will have a wonderful panoramic view of the valley of Ephesus.
Finally you will visit the Ancient Castle in Selcuk. At the end of your Ephesus tour your tour guide and driver will drop you back to Kusadasi port/hotel.
INCLUDED
Private non-smoking, A/C car or minibus
NOT INCLUDED